Chimera Editing Services is a joint effort of four writers. Between them, they've logged critiques of hundreds of manuscripts and thousands of queries, years worth of slush pile diving and millions of words.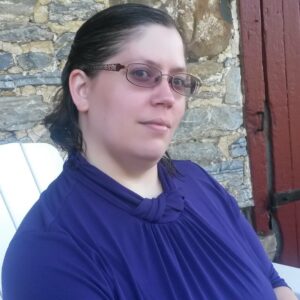 Jami Nord
Jami has interned for Entangled publishing, D4EO Literary Agency, and The Bent Agency, as well as mentored via the popular Pitchwars contest for several years. She has experience handling extensive amounts of slush and evaluating hundreds of manuscripts in reports. She adores stories with a strong voice no matter the genre, and routinely reads all forms of speculative fiction, romance, erotica, thrillers, mysteries, contemporary (especially dark ones), and pretty much any random novel that transports her to another world. She went full time on editing in 2019 and jokes that she's retired because it's the most fun she's ever had in a job! She's an affiliate member of SFWA, because she's a nerd that way!
When she's not absorbed in books, she's usually gardening, cooking something she'll happily give you the recipe for, or playing her latest video game obsession.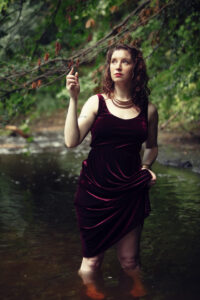 Emmie Mears
AKA M Evan MacGriogair
Emmie Mears is the author of over fifteen adult fantasy novels, including A Hall of Keys and No Doors, the Ayala Storme series, and the Stonebreaker series. They have been editing for over ten years, with six years' experience as a full-time freelancer.
Their bilingual writing as M. Evan MacGriogair can be found on Tor.com, Steall Magazine, and Uncanny Magazine along with poetry in The Poets' Republic and elsewhere. Their novelette Seonag and the Sea-wolves was longlisted for a Hugo award in 2020.
An autistic queer author, singer, and artist who sings and writes in Gàidhlig and in English, they sing in two Gaelic choirs both in Scotland and internationally, and they are an award-winning Gaelic solo singer. They live in Partick with two cats and dreams gu leòr.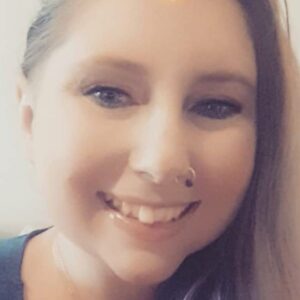 Kaija Rayne
Kaija Rayne was born and raised in the Adirondack mountains of Upstate NY, US. Xie went to university to be an English teacher, but ended up with a degree in Bioanthropology and Forensics Chemistry, and minors in English Literature and Creative Writing. Xie worked as a crime scene tech before going back to school to get a Master's in Education and World History. Xie currently lives in Southern Ontario, Canada with xyr partner of 23 years, their two kids, three cats and a grumpy chinchilla. Xie is an authenticity/sensitivity reader for ADHD, autism, rape survival, mixed-race rep, polyamory, kink, chronic pain, and mental illness among other things. 
Kaija works as a freelance editor for both small, independent presses and private clients in association with Chimera Edits. When xie isn't working, xyr hobbies include spinning fiber on a spinning wheel, gaming, cooking/baking, and making handmade jewelry.
Xie is the author of a series of erotica fantasy shorts, Ilavanian Dreams, an Epic Science-Fantasy series, as well as Ace Assassin, an Urban Fantasy series. You can find out more about xyr books at their website.
Kai can correct to the following style guides.
APA/American Psychological Association
*CMoS/Chicago Manual of Style
MLA/Modern Language Association standards.
*If unspecified, xie will use Chicago Manual of Style, as this is considered the standard for fiction.
Kai can also correct to American English, Canadian English, and British English. Xie speaks French and reads both Spanish and Latin, so can often provide help with those languages.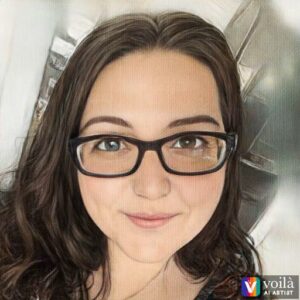 K.T. Hanna
KT Hanna has such a love for words, a single one can spark entire worlds.
Born in Australia, she met her husband in a computer game, moved to the U.S.A. and went into culture shock. Bonus? Not as many creatures specifically designed to kill you.
KT creates science-fiction, fantasy, and LitRPG like it's going out of style, with a dash of horror for fun! She freelance edits for Chimera Editing, plays computer games, and chases her daughter, husband, corgis, cats, and snake.
No, she doesn't sleep. She is entirely powered by the number 2, caffeine, Chipotle, and sarcasm.
Her series include The Domino Project (Kirkus Reviews really liked it.) and Somnia Online!
Note: She is still searching for her Tardis.